Pack of five 1ml Sample Vials
£0.50
You can choose any four fragrances from the range. In addition each pack includes a lucky dip fragrance of our choice.
At just £8 including UK postage this is a cheap, easy way to try out some Pell Wall fragrances.
Please enter your choice of four fragrances in the 'Order Notes' box at the checkout – order this product separately from any other goods please.
Also please note that this product applies to samples from our fine fragrance range.  We can supply samples of room sprays too but not reed diffuser fragrances nor anything from our ingredients or accessories ranges.
Documentation
You must have an account and be logged in to view any available documentation.
Please note: if the documentation you require is not listed, please reconsider your purchase with us as we probably don't have it and cannot supply it.
In addition, we do not provide expiration dates, purchase dates, supplier information (except in certain cases and for specific products), batch codes or other information not already made available on the product page or elsewhere on our site.
Further information can be found in our terms and conditions.
Related products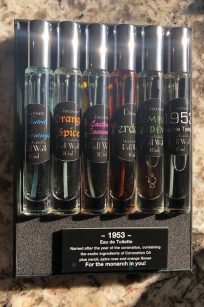 Rated 5.00 out of 5
£

54.00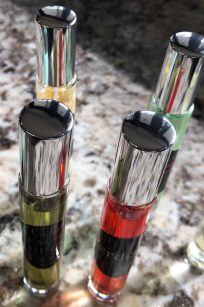 £

20.00